Pikes Peak Region Trail Maps - 14 map Series
This map bundle is only available in water-proof/tear-resistant paper, any digital maps must be ordered separately.
SAVE 25%
by purchasing the complete 14 map set for the Pikes Peak region (Maps #1 - #14)
Regularly $111.30, NOW $83.47  THIS BUNDLE COMES WITH FREE SHIPPING !!
A portion of every sale supports local trails, parks, open space and conservation/restoration non-profits.
Customer Reviews
09/09/2021
Nikola R.

United States
Good overall but frustrating in some ways
A nice readable map for the trail systems, but lacks lesser known trails and has legends and overlays on top of where trails exist.
10/01/2021
Pocket Pals Trail Maps
Hello Nikola, Thank you so much for your purchase of Pocket Pals Trail Maps and thank you for your input. We are confident that our trail maps contain more trails, many of which are lesser-known trails, than any of our competitors (All Trails, Hiking Project, the Pikes Peak Atlas, etc.). However, we do not tend to map social trails but may mention them in our detailed waypoint descriptions. In regards to some trails not showing up due to legends, etc. being placed over the top of them, please know that trails that are on, or close to the edges of our maps are often shown in detail on a neighboring map. Every Pocket Pals map will identify the map/s which are adjacent to this map. We hope this helps answer your concerns and thanks again for being a valued customer. Happy Trails, Julie Raber
09/08/2021
Russell S.

United States
Map pack
Great maps! Size is truly meant for your pocket and the details are great. I recommend this company!
06/24/2021
Kathryn v.

United States
We bought the Trail Map Bundle for our guests at our short-term rental
We think they are great for anyone familiar or not familiar with the area and just want to hike. Great overview on a small map that can be put in the pocket.
06/11/2021
Timm R.

United States
Awesome Maps
These maps, as well as the material they are printed on are well constructed and thoughtfully planned. The size is ideal, waterproof and durable is not often a feature seen in a map. Also appreciate all the details provided regarding the trails. Well done!
02/09/2021
L W.

United States
Pikes Peak Region 14 Map Series
New to the area and don't have a smartphone, GPS, or any other electronic gadgets, so I was a bit hesitant about heading out on a solo hike in unfamiliar territory. I like to carry REAL maps, but all others I saw covered a huge area with no details and certainly no trail descriptions. The pocket Pals maps are perfect!! I only need to carry the map for the area I'm currently hiking. I highly recommend them to anyone else that doesn't want to rely on electronics!!
12/26/2020
Gary K.

United States
Perfect size
I like these maps because each map covers only the area that I am hiking.
11/25/2020
Karen R.

United States
Great little maps!
I feel like a whole new world of possibilities is opening up.
08/23/2020
Kent C.

United States
Pikes peaks maps
Very impressed great quality great detail I prefer map over phone any time.
08/04/2020
Susan M.

United States
Great maps!
I have a massive nap covering a much broader area, but I love these compact maps!
05/28/2020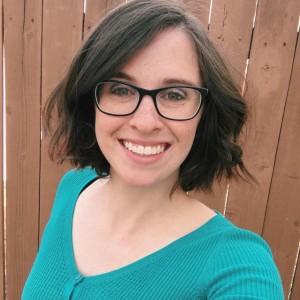 SC
Shannon C.

United States
love these maps!
Beautiful little maps - the perfect size to tuck in a pocket while hiking. Very detailed and lovingly crafted. They've been wonderful in helping me discover local trails during the quarantine. Shipping was super quick, I had them two days after my order. :)
02/24/2020
Neal S.

United States
I was very happy with
I was very happy with the price of the complete set, a great savings buying them all at once. Also, I am very impressed with the detail and the information that is printed on the maps. I didn't realize there are so many trails in the Colorado Springs area! I can't wait to start exploring!
Must Have Maps!
Easy to read and durable pocket maps, I am impressed with the level of detail and overall quality. If you are an avid outdoors enthusiast, these are a must have item!
Great maps
I love these paper maps. Small and ultra portable, waterproof, rip stop, easy to read, and you don't have to depend on your smart device to stay powered. I'd rather not worry about electricity when I'm hiking!
The best hiking and mountain biking maps for the Pikes Peak Region!
I graduated with a B.S. in Geography (a lifetime ago) and have a slight addiction to maps. I recently purchased the Pikes Peak Region Series and Pocket Pals Trail Maps are my new FAVORITE maps for hiking and mountain biking. The maps are sized so you can, as the name suggests, keep them handy in your pocket. The 50 foot contour intervals make it easy to visualize elevation changes. There is a wealth of individual trail information depicted in various bright colors. The Scale chosen for each map shows plenty of trail detail without any unneccesary clutter. The waterproof, tear resistant paper seems like it should stand up to years of use. Nicely done Pocket Pals! Although available individually, you'll probably want to buy the whole set. See you on the trail!
Invaluable Field Reference
This is a great set of maps that fills a much-needed niche for hikers around the Springs. They offer excellent detail and coverage in a very usable size and scale. Trails are easy to read and offer numerous landmark descriptions, making them simple to use for beginners. For more advanced users, topographic lines are drawn with sufficient detail for general navigation; I've reached a number of off-trail high points using these maps and a compass. For the most part, social and unofficial trails are not marked, though they are sometimes indicated where common use demands it. However they do provide excellent coverage of more obscure official trails. They are also actively updated by locals. Trails change year to year; new trails open, routes are changed at the demand of land management, and sometimes old trails are closed. Free online digital maps are often years out of date and in some cases I've found instances where online maps could easily lead a hiker into closed trails or dangerous terrain; by contrast Pocket Pals maps have always been the closest of any map to what's actually on the ground today. Finally, they are physically ergonomic maps to use. They fold up small enough to fit in virtually anything with a pocket, and unfold to just the right size to be easily read without turning into a massive wind sail. They are waterproof and durable as advertised. The most sincere recommendation I have is that I carry one or more of these maps on every local hike I take.
Excellent set of maps, store in a small 3-ring binder always in the car.
Having a harlequin Great Dane, and the impulse to hike, these maps are a plus. Thank you.