Palmer Park Trail Map - Colorado Springs, Colorado
Description
This is a detailed map of all of the trails and amenities available at Palmer Park (Colorado Springs, Colorado)
Palmer Park is the largest park within Colorado Springs and is centrally located near the intersection of North Academy Blvd. and Maizeland Rd. This is a popular park for hiking, trail running, mountain biking, picnicking, and walking your dog.
The trails identified on this map are Cheyenne, Edna Mae Bennet, Grandview, Greencrest, Kinnikinnick, Mesa, Palmer Point, Templeton, and Yucca.
This map also includes information on the history, geology, flora, and fauna of this park.
This map is 11" X 17" (unfolded) and is 3.6" X 4.25" when folded so that it will easily fit into your pocket. Like all of our other paper maps, this map is both waterproof and tear-resistant.

CLICK HERE for more information about our digital map (GeoPDF) for Palmer Park.
A portion of every sale supports local trails, parks, open spaces, and conservation/restoration non-profits.
Customer Reviews
04/04/2022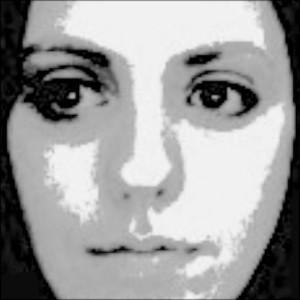 AM
Adriane M.

United States
Best trail maps for Palmer Park
Palmer Park is an easy park to get lost in, but this little map will keep you going in the right direction ❤️ The city of Colorado Springs (which owns and maintains the park) doesn't even have a map of the park that's this nice.
12/21/2021
Russell S.

United States
Convenient
Good map, pdf is nice to have!
08/18/2021
Nicholas M.

United States
Best maps
I love the Pocket Pals trail maps. I am collecting all of the maps of the Colorado Springs area and Pocket Pals are the best!
08/17/2021
MARSHA S.

United States
Great map
We got both the digital and print maps, but have been using the printed one more often. It's folded so it's pocket sized, which makes sense since they're called Pocket Pals. It's small yet large enough to read without glasses on the trails. We noticed a couple spots where the trails are not exactly where the map indicates, but they're close enough we were able to find our way. Definitely recommend this very affordable map for anyone who wants to explore all the trails in Palmer Park.
03/03/2021
Janie H.

United States
LOVE this map!
I live in the neighborhood just below Palmer Park. Until I had this map, the trails and where they lead was a mystery. This map has made hiking Palmer Park an adventure on a whole new level! No more wondering where the trail is going or how long it will take. I have other local maps from Pocket Pals and they are invaluable! Nice size and the paper quality is perfect to withstand wear and tear. Priced reasonably, you cannot go wrong!
07/26/2020
Denise N.

United States
Best Map of Palmer Park
This little map was perfect for what I needed, the best that I could find for the area. This network of trails can be confusing at times but this map really helped keep us on track! Thanks Pocket Pals!
Great map - very detailed!
Perfect size and details. I use it mainly to see where I was after hiking as it can get a bit crazy with all the ups and downs.
Great little maps
These are hands down the best small maps of the area. They have all the info you need.
Handy
I love pocket pals. I bought two of the Palmer Park maps just so I can keep one in my dog walk pack to help direct hikers staring at the questionably useful maps posted in the park.