Trail Map #2 - Gold Camp Area
The trails on this map are located southwest of Colorado Springs, Colorado. All of the trails on this map are located in the Pike National Forest in Teller County with a portion of some trails crossing over into El Paso County.  To see an overview map of our Pikes Peak Region series, CLICK HERE.
Please note that it is recommended to have a 4WD, high clearance vehicle for F.S. Rd. 379, which is approximately 1.25 miles long. The Ring the Peak Trail (Trail 668 & FS 379), Nelson's, Mt. Rosa, and Forester (Trail 710) all utilize this road to access their trailheads.
The trails included on Map #2 in Gold Camp Area are listed below.  For more information on these trails click on the underlined trail names below. 

Captain Jack's (667) - Jones Park to Lake Moraine

Lake Moraine (aka Missing Link)

McReynolds Reservoir (South Slope Recreation Area)

Nelson's (672)

Ring the Peak (Segments 8-9 & 9-10)

Trail 668/Pipeline
For more information about our GeoPDF digital map for Map #2, CLICK HERE.
A portion of every sale supports local trails, parks, open spaces, and conservation/restoration non-profits.
Customer Reviews
12/30/2020
Keith R.

United States
Pocket Maps
I think your pocket maps are terrific. I was out last weekend and used them. They were so easy to have readily available in my shirt pocket. So much better than the much larger paper maps I've used before. It's a great product!!!
08/09/2020
John C.

United States
Great wee map
I had the old paper version of the Pocket Pals Gold Camp Area map. It is now seriously out of date since some trails have be rerouted. I's great that these maps are now available as pdf files instead of paper copies.The pdf version of the new map is great and seems to be an accurate depiction of the trails as they now are. So, if I get lost now it'll be my own fault!
08/09/2020
Pocket Pals Trail Maps
Hey John, thanks for your interest in Pocket Pals Trail Maps and your review. All of our maps (paper & GeoPDF) are updated regularly so if you would like an updated paper map for Map#2 use discount code JohnC to get 50% off. It will have the same updated info as the GeoPDF map you just ordered. Thanks again and Happy Trails,
04/14/2020
Jean N.

United States
Best maps and customer service too!
I absolutely love my Pocket Pals Trail Maps. They are compact & I carry them whether I'm hiking or running. They are accurate and provide great detail. These maps allow me to hike with confidence. In addition to the great map quality, the customer service is amazing! Julie went above and beyond helping answer my questions.
Better than Ever
I bought the updated version of TM#2 to replace my ailing original from way back in the day. It also has the newly completed "Missing Link" nicely laid out. I brought the map to work to show some friends and the results were amazing; there's just something cool about the layout and quality PP's that make people want to go out and explore... Bravo!
Excellent map - used it right away!
While I'm pretty familiar with all the area trails, I still depend on my Pocket Pals maps when I'm out exploring. They're especially helpful when there have been trail re-routes. Great that these maps are updated frequently!
09/07/2018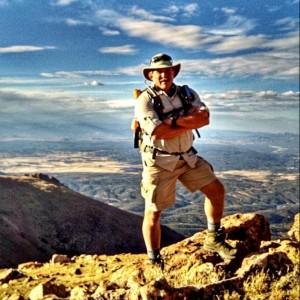 BF
Bob F.
Great maps from great people
This map is the ONLY up to date map for that area. There have been many re-routes and new trails added, and other commercially available maps are not up to date. As always, clear, easy to read with helpful information.
The only up to date map for this area!
This map recently received a much-needed update to reflect major trail changes in this area. Happily, Pocket Pals did not stop with simple trail updates! The obvious big changes are the inclusion of the Lake Moraine/Missing Link trail, and changes to #667/Captain Jack's and the Jones Park area. The map scale is also changed from 1:20,000 to 1:30,000 to expand the map and permit proper coverage of the Lake Moraine trail. Contour interval remains 50 ft. But there are a number of details that impressed me. North and South Almagre - the second highest peak (and its sub-peak) in El Paso County - are now well within the map's bounds, and the road/trail leading up them is drawn in. As well, a number of minor peaks without trails that were within the old map's bounds are now labelled, including Mt. Garfield, Mt. Arthur, Runs-down-fast, and Tuckaway Mtn. More of the local F.S. and Water Dept roads are drawn in, and private land is now clearly marked. In general, detail has been improved greatly in a way sure to be appreciated by those who enjoy adventures in our backyard. I'm not aware of any other professionally prepared, general use trail map for this area that is anywhere near as current as this one. Absolutely get this, then get out there and check out the great new trails!
08/16/2018
Charles B.

United States
Update Map 2
It is encouraging to see the addition of the "Missing Link" for the RTP. This continues to be a quality product- we have all 14 of them and have used them quite a bit. It is also great to see they are in an ongoing update process. We keep abreast of all updates, too.
A MUST FOR ANY COLORADO SPRINGS AREA HIKER!
These are AWESOME MAPS. I have shared information about your maps to all I know who are interested in outdoor hiking. These would make great Christmas gifts to adventurers, too. I am so grateful a friend of mine shared your website and maps with me. My only wish, that I had bought the whole set up front. But I will continue to add to my collection.
Never disappointed in these maps
I have never been disappointed in any of the Pocket Pal Trail Maps....have never had to second guess what the map means or what I should do! Great value....a lot of maps for a reasonable price.
Great details
I love the details that these trail maps provide. The waypoint information provided the details I needed in order to stay on track. With little to no signage on the trails this type of information is really necessary.