Trail Map #7 - Pikes Peak Region
Description
Trail Maps for Colorado's Pikes Peak Region
The trails on this map are located on the western flank of Pikes Peak, straight south of Divide, Colorado.  These trails are either in the Pike National Forest or in the Catamount Ranch area.  To see an overview map of our Pikes Peak Region series, CLICK HERE.
The trails included on this map are listed below. For detailed trail descriptions, photos, videos, and reviews, click on the highlighted trail names below.  
Elder Fehn
Raspberry Mountain
Ring the Peak (RTP) - Segments 4-5, 5-6, 6-6A
Sentinel Point
Vayhinger
For more information about our digital (GeoPDF) map for Map#7, CLICK HERE.
A portion of every sale supports local trails, parks, open spaces and conservation/restoration non-profits.
Customer Reviews
10/11/2021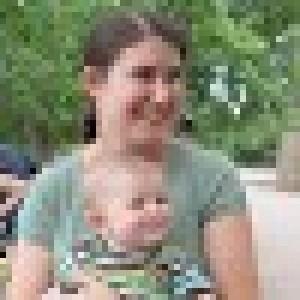 ET
Erin T.

United States
Excellent local hiking maps!
I really love these maps! We got the complete set, and I'm discovering trails that I didn't know about even though we've lived here 15 years. I really like that the maps give hiking difficulties, trailhead locations, elevation change, and milestones - it makes it so easy to choose and navigate hikes. A worthwhile investment for anyone who'll be spending significant time in the Pikes Peak region and wants to get out hiking!
11/15/2020
Emil R.

United States
Map #7 Purchase
I love these! Second purchase. I plan on purchasing all of them in both the downloadable and paper. Great map!!
09/08/2020
Nicholas I.

United States
Map PDF
I like the product, but I don't like that I cannot print it out.
09/10/2020
Pocket Pals Trail Maps
Hi Nicholas, thanks for your input. At Pocket Pals Trail Maps we offer our maps in both paper (waterproof & tear-resistant paper) and digital formats. Since paper map sales are an important part of our business we have designed our digital maps to be used exclusively on our customer's mobile devices. We did recently start to offer discounted rates for those who wish to purchase both the paper and digital versions of the same map. Hope this helps. Julie
Great Maps
We went on 4 of the hikes on this map. Directions were spot on and easy to follow. Love that they're waterproof and are small enough to stick in a pocket. Very easy to open and refold.
Great maps
Great quality and detail
great
great map clear and easy to read
Great little map!
Wish I had this map the 21 years ago when I first hiked Pancake Rocks. So much nicer to know where I should be going instead of second guessing. Great quality map that holds up from a lot of use!